EXPOSEE
›PRISMA‹ untersucht in sich wiederholenden Schleifen inhaltlich geschichtliche und psychologische Muster in einer fast unerträglichen Weise. Es geht um Nazis. Es geht um Wiederholung der Banalität des Bösen.* Es geht um Aufarbeitung. Es ist eine Zumutung. Es ist eine Konfrontation mit der Vergangenheit Deutschlands. Eine hörbare und sichtbare Tortur.
Das Video und die davor entstandene Audiospur oszillieren in sich und um sich selbst und stellen Fragen an die Zumutbarkeit des Gehörten und Gesehenen. Sie fordern von den Zuhörenden und Zuschauenden eine klare Positionierung; entweder zum Inhalt oder zur audiovisuellen Ästhetik. Beide Teile stehen formell und ästhetisch in starkem Kontrast zueinander und sind in sich verwoben. So wie unterbewusste Triebe und Ängste der Dynamik des autonomen Handelns zugrundeliegen und diese beeinflussen, sind beide Teile ineinander eingebettet und treten miteinander in Dialog.
›PRISMA‹ referiert noch auf eine äußere Wirklichkeit, da die analoge MiniDV-Filmkamera Versionen von externen Realitäten in ihrem Inneren umcodiert und diese abbildet. Es entspricht einer ethischen Betrachtung. Bildelemente symbolisieren reale Handlungen und sind Artefakte derer.
REMASTER
Die in der Nachkriegszeit aufgestellte Maxime "Nie wieder" wird aktuell im Europa und im Deutschland des Jahres 2023 erneut auf die Probe gestellt. Oft durch Isolation und narzisstischer Selbstbestätigung in sozialen Filterblasen bestärkt, ist das erneute Erstarken populistischer Denkweisen gemischt mit Geschichtsrevisionismus sowie fehlgeleiteter Rückbesinnung auf dunkle Kapitel faschistischer Diktaturen bemerkbar. Unreflektierte und schamlose Positionierung hinsichtlich rechter und nazistischer Parolen gehen einher mit einer Verherrlichung der Unrechtsmechanismen der deutschen Naziherrschaft. Auch aufgrund der omnipräsenten Iteration in pseudodokumentarischen TV–Formaten auf unzähligen Nachrichtenkanälen gelingt es, zum Reiz des Unheilvollen, Bösartigen und Finsteren beizutragen, ohne die Wirkungsmacht und die Strategien der zugrundeliegenden Propaganda oder des Click-Baitings zu hinterfragen. Dieser Trivialisierung und Verdrängung des Bösen, der zunehmenden Radikalisierung, kann sicherlich nicht ausschließlich mit didaktischen Methoden geantwortet werden. Es braucht vielleicht wirklich einer mehr oder weniger schockierenden Konfrontation.
INTRODUCTION
›PRISMA‹ examines historical and psychological patterns in terms of content in repetitive loops in an almost unbearable manner. It's about Nazis. It is about repeating the banality of evil.* It's about processing. It's an impertinence. It is a confrontation with Germany's past. An audible and visible torture.
The video and the audio track that came before it oscillate within and around themselves and pose questions about the reasonableness of what is heard and seen. They demand a clear positioning from the listeners and viewers; either on the content or on the audiovisual aesthetics. Both parts are formally and aesthetically in stark contrast to each other and are interwoven. Just as subconscious drives and fears underlie and influence the dynamics of autonomous action, both parts are embedded in one another and enter into a dialogue with one another.
›PRISMA‹ still refers to an external reality, since the analog MiniDV film camera recodes versions of external realities inside and depicts them. It corresponds to an ethical consideration. Picture elements symbolize real actions and are artifacts of them.
REMASTER
The post-war maxim "Never again" is currently being put to the test again in Europe and Germany in the year 2023. Often strengthened by isolation and narcissistic self-affirmation in social filter bubbles, the resurgence of populist ways of thinking mixed with historical revisionism and a misguided return to dark chapters of fascist dictatorships is noticeable. Unreflective and shameless positioning with regard to right-wing and Nazi slogans go hand in hand with a glorification of the injustice mechanisms of German Nazi rule. Due to the omnipresent iteration in pseudo-documentary TV formats on countless news channels, it is possible to contribute to the appeal of the ominous, malicious and sinister without questioning the effectiveness and strategies of the underlying propaganda or click-baiting. This trivialisation and suppression of evil, the increasing radicalisation, can certainly not be answered exclusively with didactic methods. It might really need a more or less shocking confrontation.
---
*(Arendt, Hannah: Eichmann in Jerusalem: A Report on the Banality of Evil. New York 1963, dt. Eichmann in Jerusalem. Ein Bericht von der Banalität des Bösen. Piper, München 1964; 14. Auflage, 1986, ISBN 3-492-20308-6.).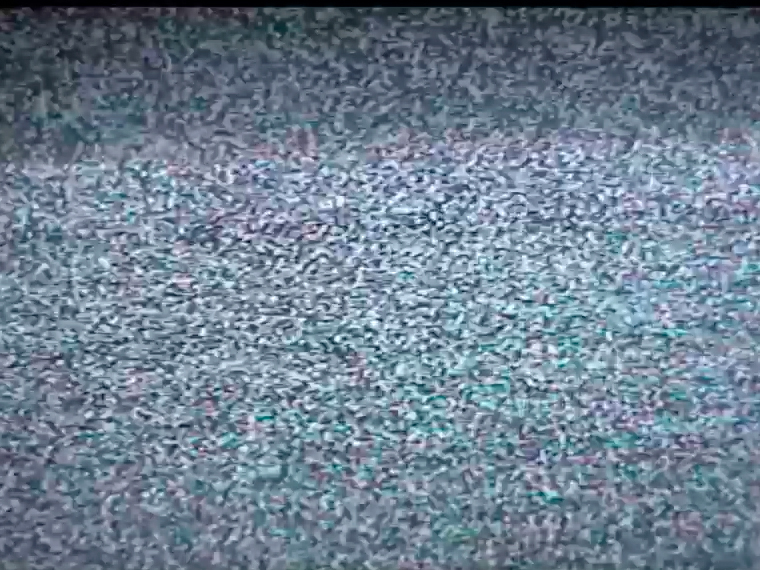 ---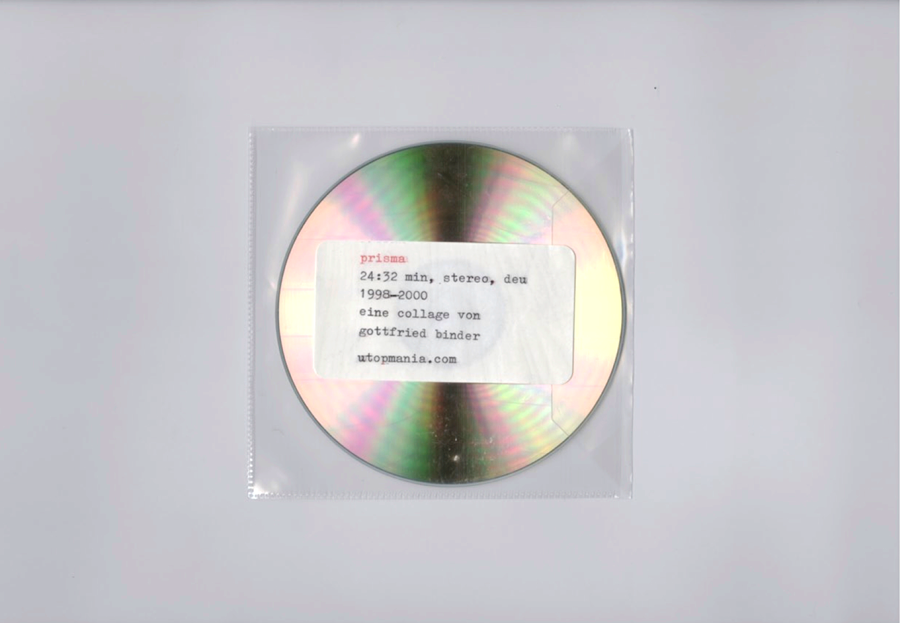 prisma
Mini DV/found footage, Stereo, 26 min., colour, ger 1998–1999 (2023).
---
Country
Genre
New–Release
Director
Germany
Videoart, Experimental, Audio
2023 (3840 × 2880px)
Gottfried Binder
---